Wiring Comparison
Wiring with Classic Method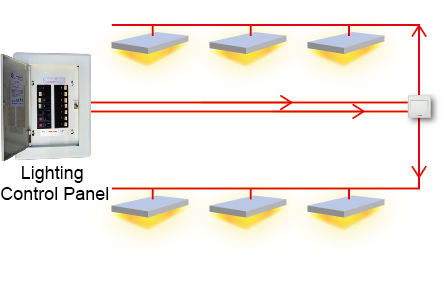 In the classic method, there is one switch to one lighting; in addition the location of the switch must be close to the lighting and convenient to the user. Both of which makes the wiring layout more complicated than necessary.
Wiring with Smart Lighting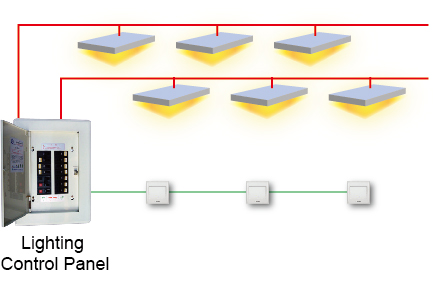 With smart lighting, the lighting are based on the main trunk; making wiring simple and easy. Wiring can also be done freely with none of the restrictions of the classic method.
Operation Comparison
Classic Method - Restricted

In large areas, the wiring are widely distributed, each light would have its own switch close to it, but to minimize travel time to operate all the switches, duplicate control is needed in a convenient location for the building supervisor. This would often cause problems as it would complicate the wiring even more so.
Smart Lighting - Flexible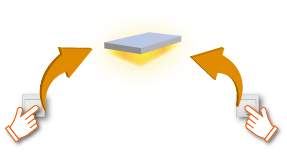 Multiple Access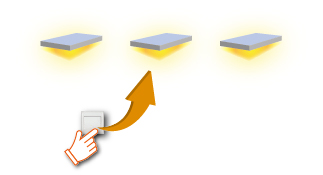 Simplified Switching Control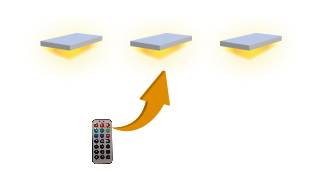 Remote Control
Flexibility of Digital
In classic lighting control, there is a one-to-one correspondence between the light and the switch. But in smart lighting control, the switches and lights can be freely configured to match each any other in any way desired. In addtion, one switch can control multiple lighting circuits, or one lighting circuit can be controlled from multiple switches.
Match Freely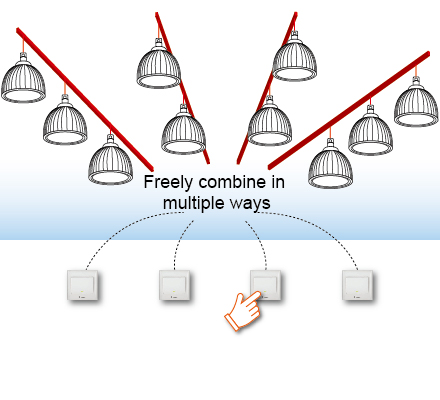 Matching Configurations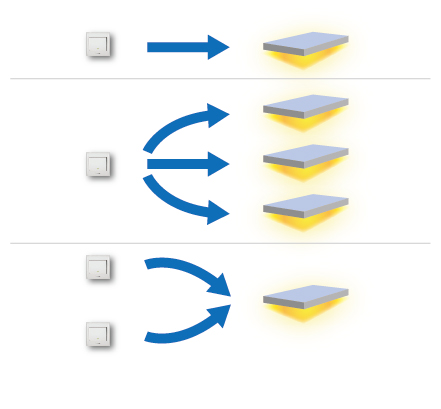 Scene Control
In a conference room, the lighting must match the activity; hence, there is the need for scene lighting control. With the push of a button, the lights, the curtains and projector all operate in sync to change the scene setting. The operator can even do this remotely without having to leave their seats.

Energy Saving
By using the right combination of schedule control, occupancy sensor and daylight sensor to turn off or dim the lights, the amount of wasted energy can be greatly reduced. Smart lighting is thus a technology that any building claiming to be green cannot do without.