Central Control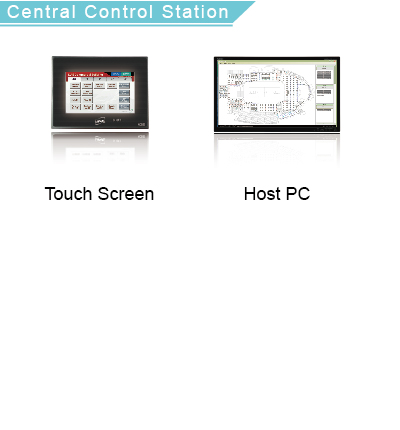 Centralized control through a graphical interface for each floor or area
Scheduled control
Multiple cnetral control stations may be present at the same time, and each can serve as backup for the others for redundancy.
The local site can be authorized or deauthorized from operating.
Staff Use Digital Switches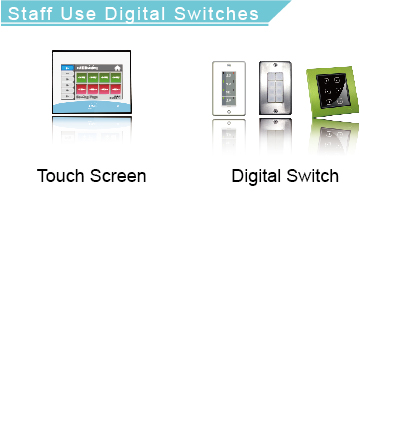 For use by the building staff
Feedback status display for single or group mode operation
Any button can be set as single, group or pattern function
Digital switch does not require address on the D-Bus network
Simple to setup, beneficial for future expansion and maintenance
Local User Switch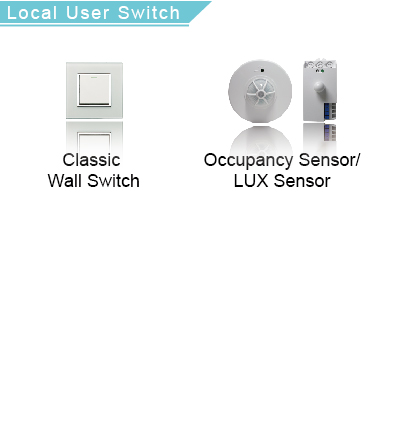 Integration of classic switches and regular occupancy sensor
Intuitive and easy to operate, as classic switches do not require any training to use.
Wide variety of classic wall switches and sensors to choose from, from fairly priced to high end switches.
Easy to maintain, replacement parts are widely available, and replacement can be done without the need for specially trained technicians.