Smart Buildings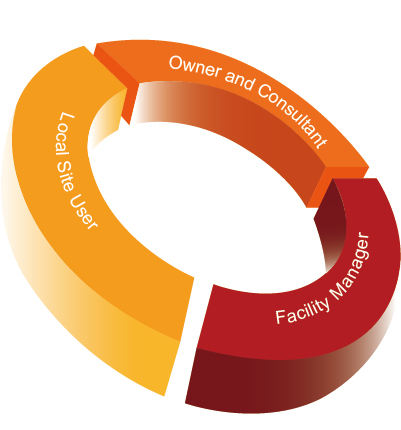 Public buildings have large areas and use large amounts of electricity; with the air conditioning and lighting comprising the large bulk of the consumption, they need to be centrally monitored and controlled to reduce the amount of wasted time and labor of the building supervisory staff. Smart technology not only makes a building more people friendly, but it also increases the efficiency of any energy saving program.
Brochure - DAE's D-Bus Lighting Control System
Typical Scenario
The most basic premise for any energy saving effort through lighting is by arranging the lighting circuits effectively to minimize the need to have them turn on and off in large groups all at once. Also, one can make use of natural lighting as much as possible to augment the artificial lighting and reduce its energy usage.
Task Lighting: Potential Energy Savings 10 to 30%
Daylight Compensation: Potential Energy Savings 5 to 50%
Auto power off: Potential Energy Savings 20 to 50%
Occupancy Sensor: Potential Energy Savings 30 to 60%
Peak Time Authorization Control: Potential Energy Savings 20 to 60%

Central Control
In any lighting control system, the basic role of any central host is to monitor the status and control the lighting through an automated schedule control. In a more complicated system, control is done using a graphical diagram representing the lighting system. In a simpler system, the most typical operator interface is through a touch panel display (with automatic schedule control capability). In the simplest of systems, a digital switch with the real time status of the lighting is used.
Typically, in a centralized system host setup, there would be two different machines to serve as redundancy for each other.

System Architecture
DAE's lighting control can match the needs of the electrical distribution network at each stage of its development.
Starting from the building main power to its distribution to each floor, then to its final distribution to each area; DAE provides the exact solution needed for each step of the way.

Control Locations
There are 3 types of control location:
Central Host Control - Easy to use touch panel display with optional network capability or a graphical diagram based software
Supervisor Control - Touch panel display or multiple digital switches
Local Control - Makes use of classic switches or occupancy sensors

Advantages 1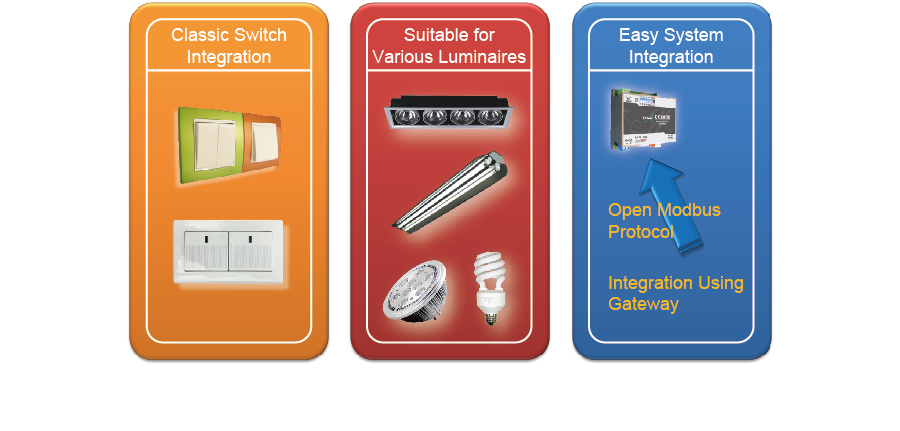 Advantages 2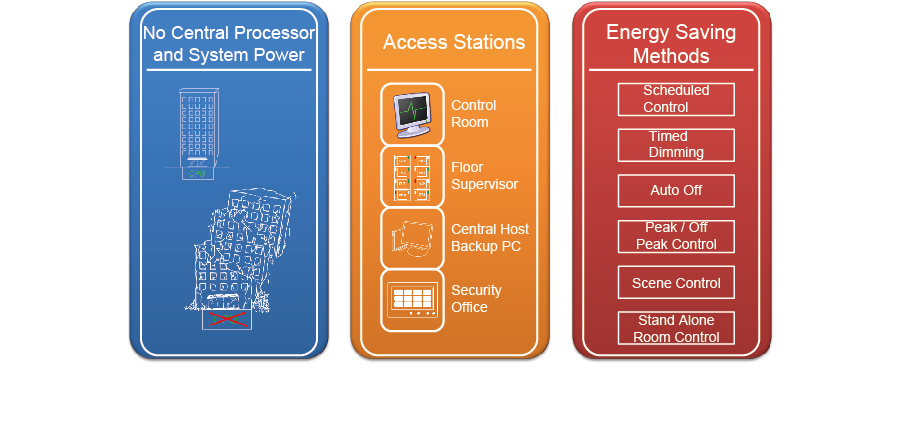 Installation & Maintenance